Regular price
$311.00 USD
Regular price
Sale price
$311.00 USD
Unit price
per
Sale
Sold out
FREE EXPRESS SHIPPING
from Bali: 5-8 Workday Delivery
Secured Checkout with VISA, MASTERCARD, PAYPAL & other payment methods.
DESCRIPTION
THE ICEBERG
An edged ROUGH MOONSTONE MANIFESTATION RING with 18k VERMEIL GOLD-PLATING and multicolour reflections on several icy terraces. 

MOONSTONE represents NEW BEGINNINGS, CYCLE OF CHANGE, CALMING EMOTIONS, OPENING THE HEART & the FEMININE ENERGIES*
(See more info below "GEMSTONE MEANING")



❍ 

BEAUTY IN IMPERFECTION
Incorporate our philosophy of embracing the beauty in the imperfections, represented by our ring-design that accentuates every natural rough gemstone in its favourable way, into your own life.


❍ YOUR SELFLOVE BLUEPRINT
Wear your cherished ring as a reminder, symbolizing your commitment to accept your own imperfections and others, to self-love & compassion. 


❍ GIVE IT YOUR OWN ♡ MEANING
Hold your own Sacred Ceremony following the SELFLOVE-GUIDE to determine your very own supportive meaning for your ring.


HOW THOUGHTS BECOME REALITY

In 
quantum physics
 information like our thoughts have specific vibrations or frequencies that create energies, which then become our reality.
Link to: 
YOUR STORY


MANIFEST YOUR INTENTIONS ⋆。☾
Remind yourself of your commitment to self-love and the meaning you gave it, every time you look at your ring and you will manifest your intentions.
❍ 100% UNIQUE
This ring is 100% unique. We design it with the intention to make the beauty of the gemstone pop out in its best way yet flowing the silver smoothly around the rough gemstone.




❍ BLESSED

 IN A SACRED BALINESE CEREMONY
Every piece of our jewelry undergoes a sacred Balinese ceremony, conducted by a Balinese priest, to receive a blessing. During the ceremony, the jewelry is purified and imbued with new intentions. Wearing these pieces is intended to enlighten the spirit, strengthen self-love, and serve as a reminder to celebrate one's true self.



❍ SELF-

ADJUSTABLE RING SIZE

With its main size of 7, all rings are self-adjustable for the sizes 6, 7 & 8. 
To find out your size, see instruction below. "SIZING"



---
ETHICALLY HANDCRAFTED IN BALI
Gemstone: MOONSTONE
Material: 925 Sterling Silver with a Pure Silver head + 18k Vermeil Gold-Plating
Size: Adjustable between 6, 7 & 8 (see SIZING below)
Head-Dimension ≈ 2.4 cm x 1.8 cm
Weight ≈ 9.7 Gram
GEMSTONE MEANING

MOONSTONE

MOONSTONE IS THE STONE OF NEW BEGINNINGS, CYCLE OF CHANGE, CALMING EMOTIONS, OPENING THE HEART & ASSOCIATED TO THE FEMININE ENERGIES 



CHAKRAS


Crown
Third eye
Solar plexus 

As its name suggests, it is strongly connected to the moon. Like the moon, the stone reminds us that everything is part of the cycle of change.

It is believed that its most powerful effect is calming emotions through the solar plexus chakra and therfore opening the heart to nurturing qualites and assisting in the acceptance of love.

As the moon is representing the feminine, the moonstone is filled with receptive, passive, feminine energy. It is perfect for women but also for men, to balance the male & female energies.

Traditionally it is used to enhance psychic abilities to see things that are not visible in the physical world

It makes conscious the unconscious and promotes intuition & empathy. 

Information based on the bestseller book "The Crystal Bible" (JUDY HALL)



*Disclaimer: Crystal meanings are not a prescription, diagnosis or healthcare information. They are presented as spiritual supports to healing and other life issues. See a doctor or licensed medical practitioner for all health issues
SIZING

ADJUSTABLE RING SIZES
Since every ring we create has its completely unique design, we decided to make adjustable rings, so that they fit most of our customers ♡.

The ring main size is made of USA SIZE 7 and can be adjusted to SIZE 6 and 8 simply by closing or opening.

OUR ADJUSTABLE RINGSIZE - RANGE:



HOW DO I KNOW MY RINGSIZE?

A) Measure your ring size with these steps:

1. Wrap string or paper around the base of your finger.

2. Mark the point where the ends meet with a pen.

3. Measure the string or paper with a ruler (mm/inch).

4. Compare with the length and size from chart above.

B ) Find a ring that properly fits the intended finger
Measure the inside diameter of your existing ring and compare with diameter measurements above.
ETHICALLY HANDCRAFTED

FULLY HANDCRAFTED IN BALI


With creating our jewelry we try to be as conscious & ethical as we can.

Every step in the process is done by hand by local balinese workers.
We use as much recycled silver as possible. 
The workers in our supply chain get payed a fair loan.
We have direct contact to the workers.
All our jewelry is blessed in a Balinese ceremony.

PACKAGING

Local handmade as well.
We are trying to keep materials as natural as possible.
The main paper of our jewelry boxes is a local handmade recycled eco paper, colored with tea extracts.
For the insert fabric we use 100% cotton.



MORE INFOS HERE: OUR JEWELRY
SILVER MATERIAL

For most of our custom rings we combine two different kind of silver.

For the shank and bottom of the head we use 925 Sterling silver (mostly recycled) joined with the top of pure silver (99.9% fine silver). This has different reasons. 925 Silver has copper inside, which makes it more strong. This gives the adjustable rings with their open shank stability. The same strength applies for the bottom of the head, where the gemstone is glued on.
For the main walls of the head we choose pure silver, which gives the top a bright shine, it is less tarnishing, and because it is slightly softer it can be easier flowed around the gemstone by our makers. 
VERMEIL GOLD PLATING

For our Jewelry we use 18k Vermeil Gold Plating

True Vermeil Gold Plating, also known as "silver gilt", refers to high quality silver (pure or sterling) plated with a layer of gold at least 2.5 microns thick and at least 10k gold grade.
FREE SHIPPING

FREE INTERNATIONAL SHIPPING from Bali.

- FEDX | Secured Priority Shipping

- 3-8 Workday Delivery (We do not ship to PO Boxes)

Please also see the CUSTOM TAX & FEES section below.

View our Shipping Policy for further information.
CUSTOM FEES & TAX

CUSTOM CHARGES ARE THE RESPONSIBILITY OF THE RECIPIENT.

Since our jewelry will be shipped from Bali, international orders are likely to be subject of duties, taxes and custom charges in the country of destination. Unfortunately, due to the various procedures, these charges are impossible to be payed by us and therefore have to be payed by the recipient of the order. 

Most of the time our FEDX priority service ensures smooth processing of custom affairs. 

To avoid any inconvenience, we recommend the buyers to look up the tax regulation of the destination country before purchase.
RETURN

Within 14 Days you can return your order for a refund.

Most of our Jewelry are custom pieces. Due to complicated processes, right now we can only provide return & refund for following situations:

The jewelry was

 

defective/broken on arrival

Customer receives a

 

different item than they ordered.

Jewelry metal differs from described on the website

View our Return & Refund Policy for more information. 

If you want to return your order, please notify us through our contact page.
CARE INSTRUCTIONS

CARE OF JEWELRY

Jewelry tarnishes when exposed to certain conditions.

AVOID
Avoid  swimming, showering or bathing, hot water, chemicals, salty air, exercise or any other intense activity etc.

STORAGE
If your not using it for some time, store the jewelry in a safe and dry place to avoid tarnishing. For example a airtight plastic bag.

PREVENT SCRATCHES
Don't bunch it with several pieces in the same place.

POLISHING
SILVER
To clean our silver jewelry we recommend using microfiber cloth. You can also softly clean it with a special polishing cloth. But especially for the BRACELET we recommend to use jewelry polishing cloth only after about a year, as it has a special protection film on it.

GOLD PLATED
To clean our gold plated jewelry we recommend using microfiber cloth with a soft touch only. Beware of using special jewelry polishing cloth, as it has abrasive elements and chemicals inside, that can harm and tear down the plating.

GOLD
To clean our gold jewelry we recommend using microfiber cloth. Special gold polishing cloth can be used but only with care, as it has abrasive elements inside.
Share
Secured Checkout with VISA, MASTERCARD, PAYPAL and many other payment methods.
Celebrate yourself now! ✨
View full details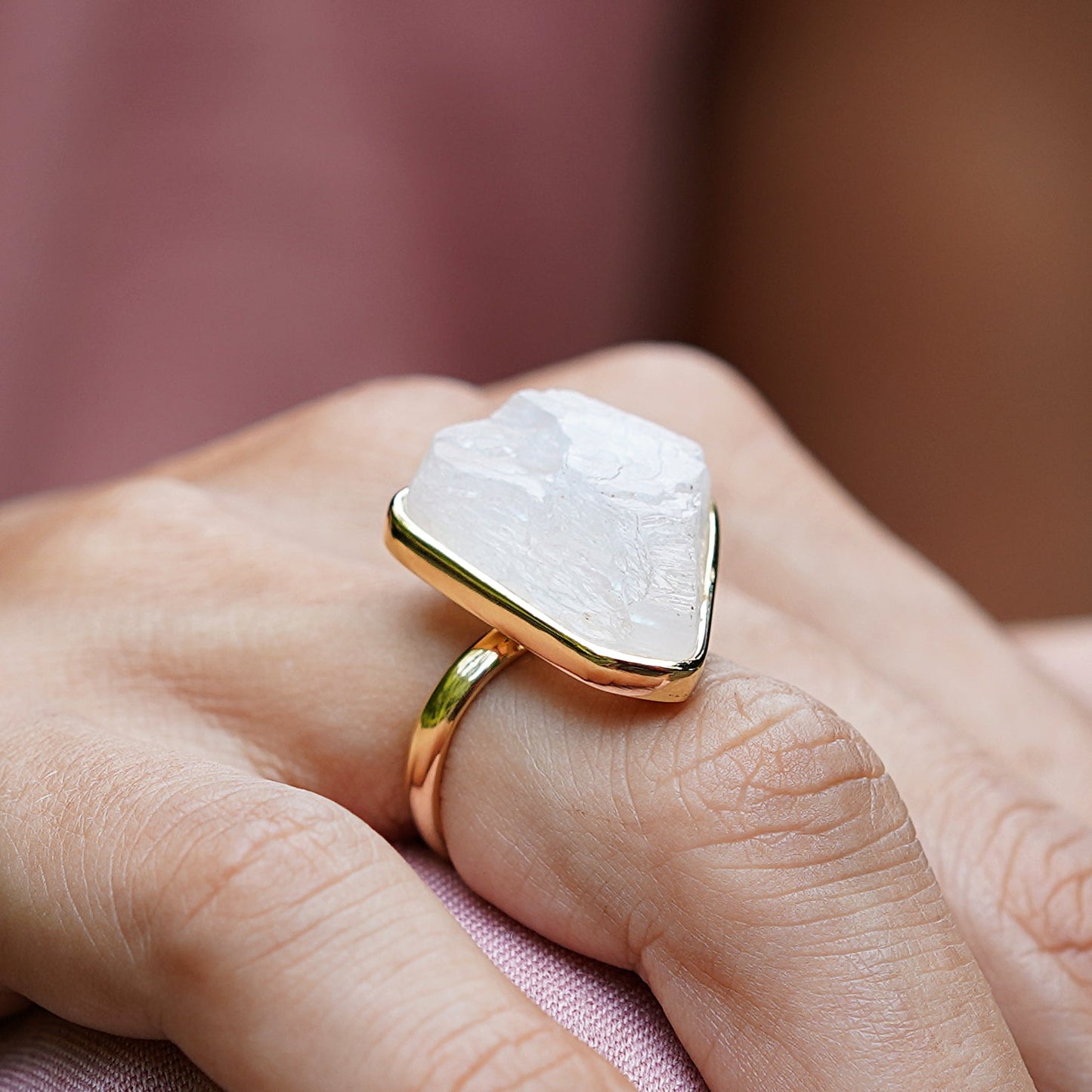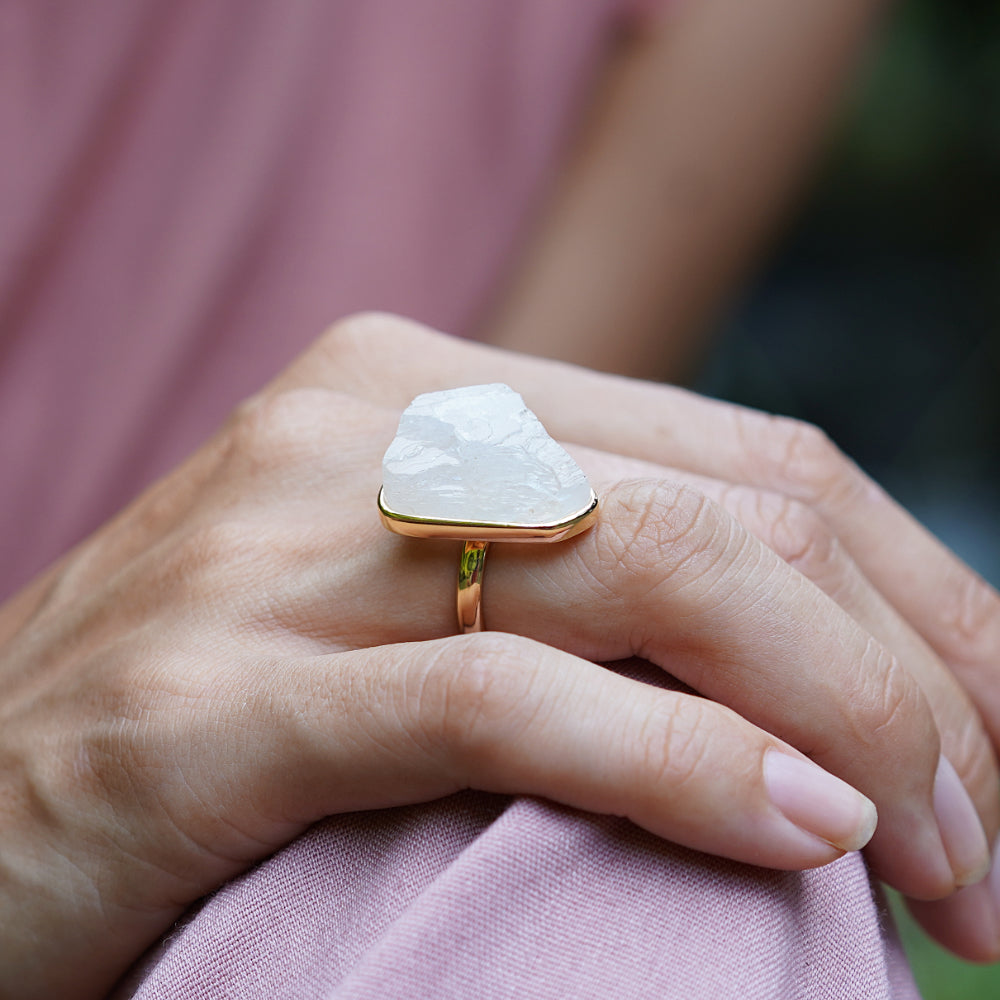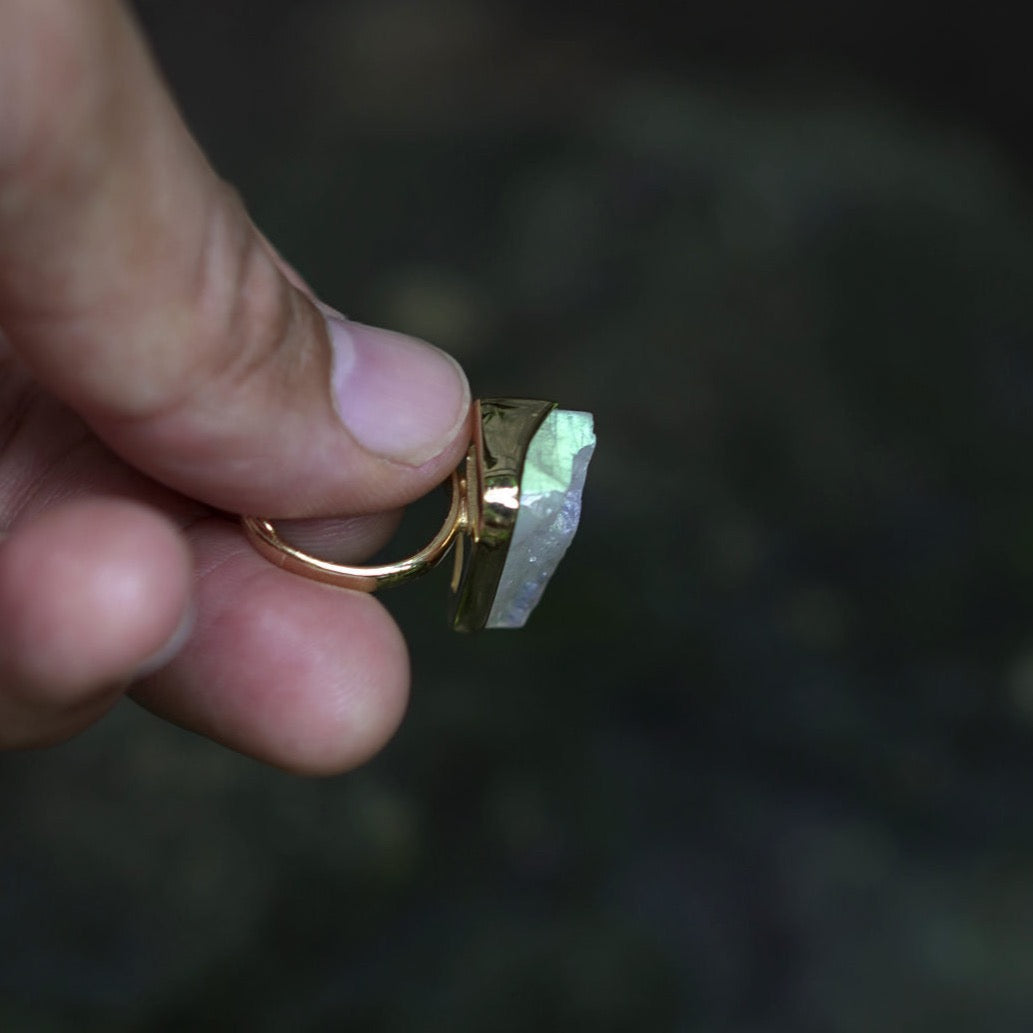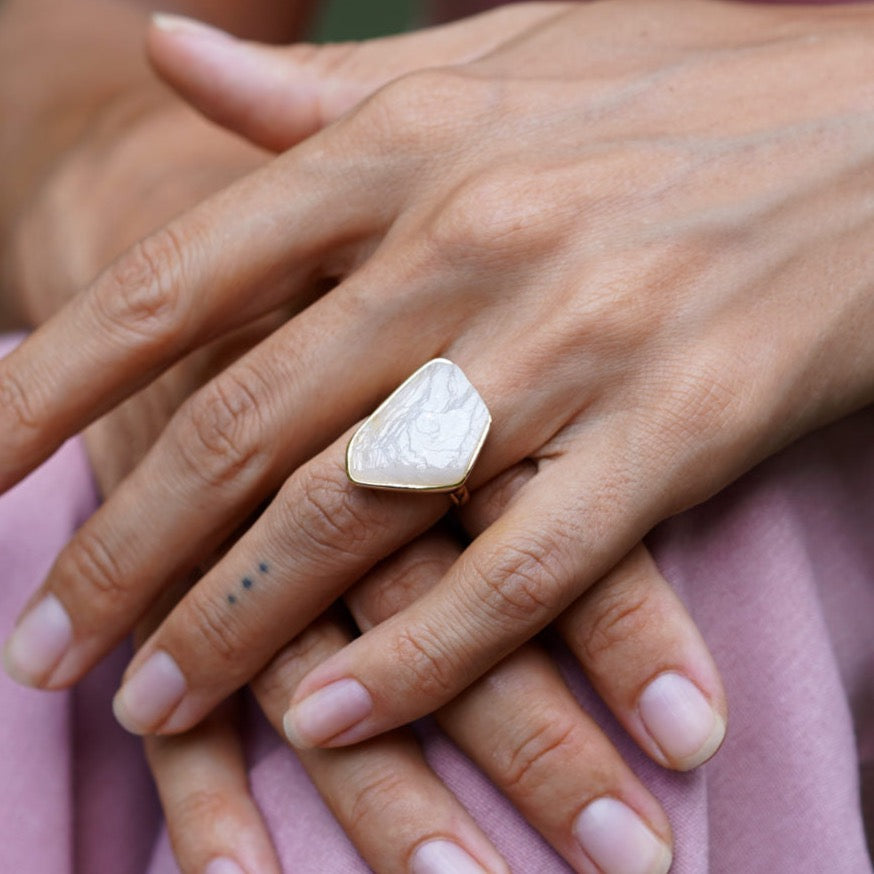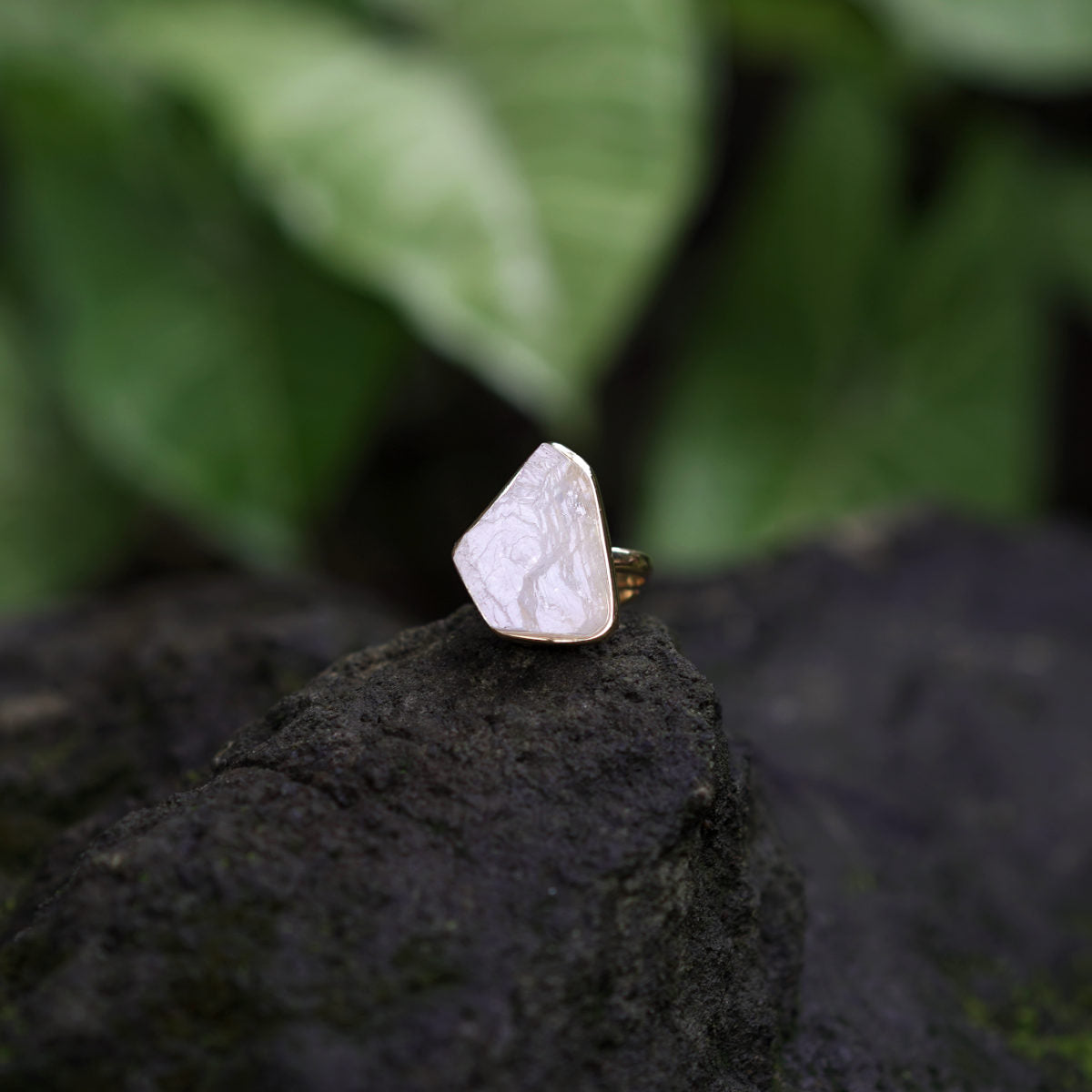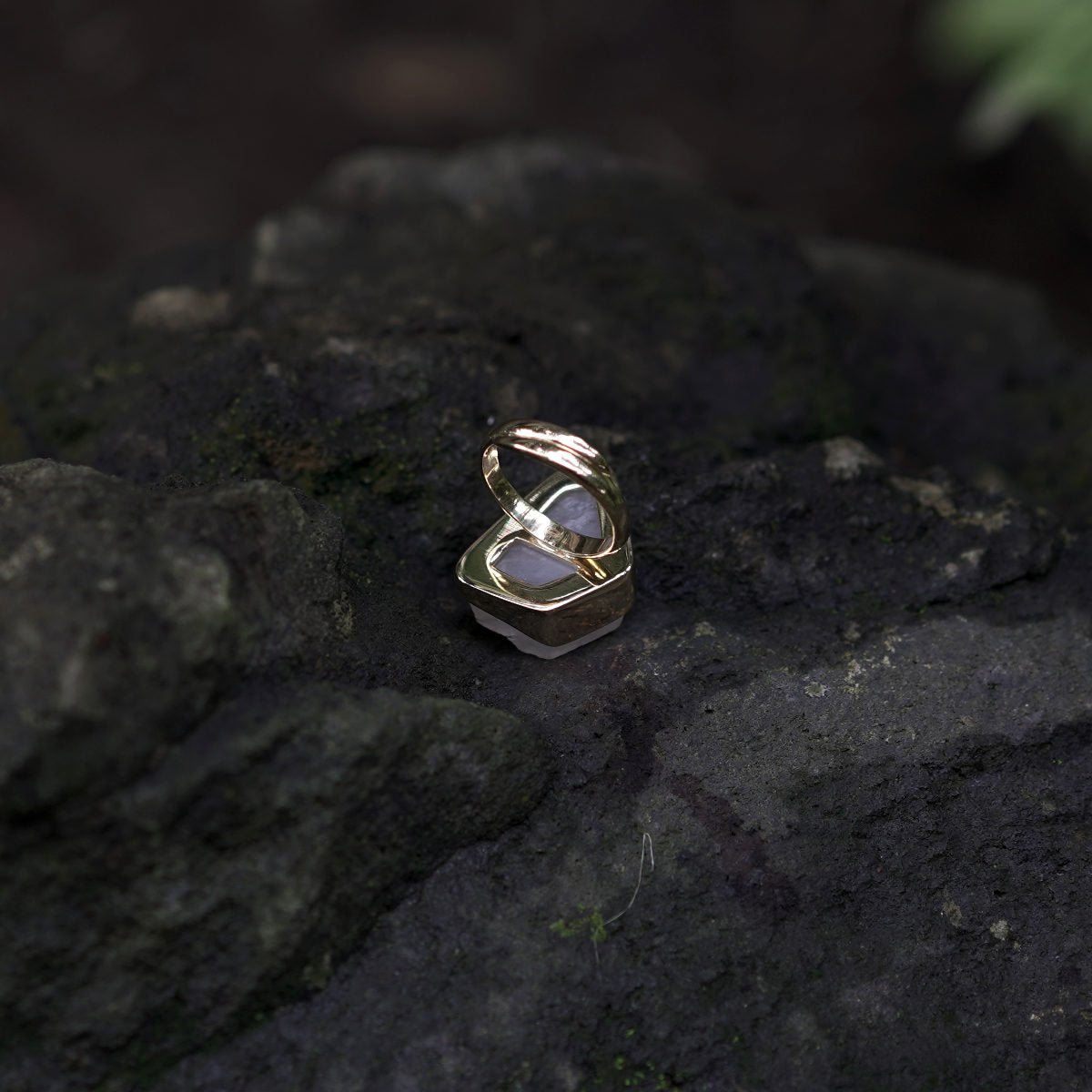 Let customers speak for us
Aquamarine Ring Sterling silver
Just got the ring, it is beautiful, exactly as shown in the picture. And it fits perfectly.
I already love it very much!
Thanks for the perfect service!
In love
I really love my new ring. For me everything is made with so much love and care and it's like I can feel it in this ring. So I highly recommend the brand, the jewelry and I wish everyone that this investment pays off as much as it did for me.
Superior Ring with meaning and awesome Service
Thank you so much for making it possible that I was able to make my wife this wonderful surprise! :) The Quality, and the idea behind the Ring as your service is on another Level! I never was enjoying an online buy like this one! Thanks alot! Simon
FAQ
WHY AM I RESPONSIBLE FOR PAYING CUSTOM FEES?

Our Products will be sent internationally from Bali, Indonesia. Shipping into other Countries & Regions often demand custom and tax fees. Unfortunately due to different regulations in the countries of destination and the result of not manageable processes of paying custom fees, we are not able to pay this for you.

We calculate the value of our product including average custom fees.

We hope you understand. We try to be as transparent as we can. From our heart we want you to be happy with our product. 
HOW MUCH DO I HAVE TO PAY FOR CUSTOM FEES

As tax & customs fees differ from country to country, we suggest you to do a quick search for your local custom regulations.
SHIPPING TO MY COUNTRY SEEMS TO BE NOT AVAILABLE ?

If you cannot find shipping option to your desired country. Please write us an e-mail or chat and we can see what we can do.

contact@brokenstonesjewelry.com
I WANT A SIMILAR RING BUT CANNOT FIND IT ON THIS WEBSITE

Feel open to chat with us if we can manage to make a custom order.

Please don't hesitate to open a CHAT or write us an email to contact@brokenstonesjewelry.com
I AM NOT SURE ABOUT SOMETHING OR HAVE A QUESTION

Please don't hesitate to open a CHAT or write us an EMAIL to contact@brokenstonesjewelry.com